Nature Trust Malta - News
Mon, Aug 14, 2017
Recent fires which seem to have been caused by vandals in the area known as Il-Ballut at Marsaxlokk have caused great concern to Nature Trust –FEE Malta. This site houses an important habitat – a Salt March environment and which today holds the status of a Natura 2000 site protected at EU level.
For the last 30 years Nature Trust –FEE Malta has been desperately trying to get the local authorities to act and conserve this site – by action and not just on paper.
Way back in the early 90s the endemic killifish (buzaq) was still found in the salt marsh. However despite various reports to the relevant environment authorities on uncontrolled pollution for nearby pig farms at that time , no action was ever taken and the killifish population in this area all died out.
In the late 80s the site witnessed the dumping of rubble waste from the constriction of the Delimara Power station. Later the dredging of the Marsaxlokk port for the construction of the Freeport continued to change the water currents in the bay so much so that today the area and coastline is being eroded away. Part of the embankment that existed together with parts of the site have been eaten up by coastal erosion. This has also exposed the sensitive part of the habitat to marine litter and debris.
Years of illegal dumping and vandalism followed to the desperation on the environmental NGO despite various calls to the Environment Authorities (then MEPA)
For years and with the support of the Local Council the NGO has been calling for action. NT-FEE Malta feels that with proper management the site can be conserved and turned into an eco tourism attraction for the area offering education and nature to visitors. Furthermore NT-FEE Malta was also proposing that the adjacent beach be upgraded and given the Beach of Quality status for the benefit of the residents of Marsaxlokk. The NGO hopes that once the site is fully conserved the reintroduction of the killifish could occur. NT-FEE is at the moment doing a breeding programme of the killifish with the Malta Aquaculture Centre in Marasaxlokk, and so far results have been positive .
The Salta Marsh is also an important habitat in the South of Malta that attracts various migratory birds. So far some 65 species of birds have been recorded visiting the site
Only recently NT-FEE Malta witnessed some actions being planned by the Environment Resource authority to help protected the site. The last fire incident however has shown that very urgent short term actions have to be taken before it is too late. Malta has already lost too much natural areas and it is time we truly protect what is left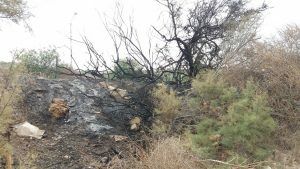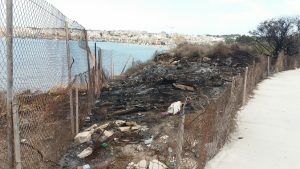 Thu, Aug 3, 2017
Nature Trust – FEE Malta today released three more turtles from the Blue Flag Beach of Golden Bay. 3 August 2017
Three turtles were released today from Golden Bay after months of rehab at San Lucjan
Europa – a three year old turtle that was recovered off shore in the White Tower Bay area on 9 May 2017 (Europe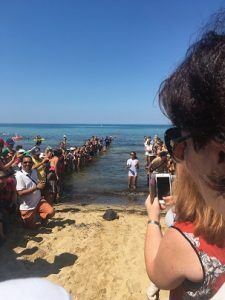 Day) . She had been found floating trapped in entanglement and with an embedded hook. She was one of the first turtle to be operated with the new Endoscope purchased by the organisation partly funded by the Ministry for Sustainable Development, Environment and Climate Change. This new equipment which cost in the region of Eur 15,000 is now making it possible for injured turtles to recover faster when operated on the removal of Hooks.
Myrtle – an 8 year old turtle rescued from Xlendi Gozo area in January 2017 – she was founded with an embedded hook and a wound in the front flipper caused by the fishing line coming out. AS the hook was embedded too deep in the stomach of the animal, the turtle was treated in order to help it expel the hook and line. Following treatment the hook and line were expelled a month ago. After being monitored for one month, the Vet Dr A Grupetta certified it for release.
Moana – a 12 year old turtle was one of the latest to be rescued. It was rescued by a boat sailing from Sicily to Malta where the people on the boat noted that it was not diving and swimming loop sided. The turtle was brought to shore and passed to Nature Trust – Wildlife Rescue. Following treatment it fully recovered. The turtle was called after the girl on the boat whose parents saved the turtle
Nature Trust – FEE Malta is at the moment raising awareness on the rescue of injured turtles in order to reduce complications leading to sometime death. In its campaign – It is appealing to the public that come across an injured turtle, especially those with fishing lines, to never pull the line or attempt to cut the line – but leave this operation in the hands of the Vets. A common mistake of animal well wishers is they pull at lines to cut lose – at times causing internal organs or tissue to tear inside the turtle which often leads to death a few days later. Furthermore entangled lines could be holding a blood clot and, that when the lines are removed, it could also cause death.
NTM spokesperson said that – In many cases of death turtles we come across, the necropsy shows that there were torn intestines or stomach tears. This would have been caused by line pulling – at times by people who think they bare helping the poor animal. It is so sad to see such marine reptiles dying because of a simple mistake often done by those who try to save it.
The organisation also appeals to well wishing fishermen who at times cut turtles lose off long lines, to cut line only some 15 cms away from the mouth and not longer,. In this way if turtle ingests line or is recovered, the vets do not have the challenge to try and get meters of fishing line out of the turtle. This too at times is the cause of deaths. The 15 Cms allows the Vet to follow the line in with the endoscope and then be able to remove the hook.
Turtles have been on our planet for 200 million years – well before humans appeared. Today this magnificent animal is in danger of extinction due to pollution, marine debris, by catch fishing and climate change -all human activities.
Anyone finding an injured marine turtle can call Nature Trust Emergency Number 99999505 or the Environment Authorities on 99210404 or Animal Welfare Department.
NTM is also raising funds to continue its work with wildlife rescue and rehabilitation. The NGO depends on donations and sponsors and to date does not get any financial support from the Government. Each turtle can cost the NGO hundreds of Euros. Therefore it would like to thank the latest sponsors Mr Green and Oil Tanking Malta Ltd who over the last year helped us finacially
Thanks also go to the Armed Forces, the Police. Animal Welfare, ERA, The Malta Aquaculture Research Centre, the Malta Tourism Authority and the Mellieha LC for their Support. (Photo Ms J Fenton – NTM Volunteer)
Sat, Jul 22, 2017
Press Release:
Nature Trust – FEE Malta seriously concerned about further sprawl in ODZ and suggest immediate remedial strategy: what is taken must be replaced elsewhere
Nature Trust – FEE Malta is seriously alarmed at the way ODZ sprawl is officially being rubberstamped by the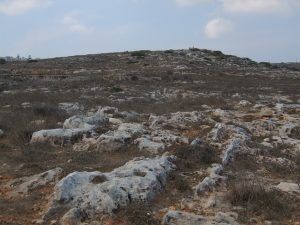 Planning Authority through various legal loopholes and calls on the Minister for the Environment together with the Parliamentary Secretary responsible for the Planning Authority to take active and immediate remedial legal compensatory steps in this regard.  Nature Trust (Malta) is also appealing to the Commissioner for Environment and Planning within the Ombudsman Office to air his concerns about this ongoing unsustainable onslaught.
Over the past few decades, land from ODZ has been systematically wiped off to be built for large projects as well as smaller urban sprawl in ODZ when abandoned farmhouses are being converted into plush residences often including a pool. This gangrenous invasion of development in ODZ must be stemmed immediately.
In the context of the limited land area of our islands and the fact that a third is already developed (far exceeding the EU average land cover of less than 10%) Nature Trust proposes that land elsewhere which has been committed but still found in ODZ or virgin land within schemes must be reinstated and designated as ODZ.
Examples of such areas include committed areas in Wied Ghomor (disused quarry and pig farm), the land next to the Ghar Gerduf archaeological remains in Kercem and the virgin land over which the new Chiswick School (PA 5424/17 – submission deadline 28th August) is being proposed in Pembroke. Wied Ghomor is a scheduled valley and the only green lung between two towns suffering intensive development and traffic congestion. The Pembroke site is public virgin land and is a buffer zone for the adjacent Natura 2000 site. This site alone covers close to 16,000 square metres. The garigue in this buffer zone should be protected at all costs as this would threaten the Nature 2000 status of the Pembroke garigue.
Just Thursday's vote in favour alone saw the combined loss of a total of nearly 8000 square meters to a fuel station and an old people's home in an ODZ. All this for a mere €100,000 euro planning gain. Such development is permanently denying our children and the generations to come the right to enjoy open land more so when such greenlighting is often a precedent for further ODZ take up, consequential road infrastructure and noise, air and light pollution.
Nature Trust appeals to the public to send their representation against another ODZ application for another old people's home less than 150 meters away from the approved old people's home in Naxxar (l/o Gharghur) which covers another 2000 square metres. (PA 5041/17 – deadline for submissions of objections 28th July).
Nature Trust reiterates that an exercise in calculating the land being taken up in ODZ per annum is prepared and this would be compensated through annual revision of land within schemes including those introduced in the 2006 rationalization scheme, by removing them from such schemes, together with the reinstatement to natural status of committed land in ODZ after proper expropriation where necessary.
Sat, Jul 8, 2017
In a statement, Nature Trust (Malta) praised the work done on Comino by the Environment and Resources Authority and Parks Department . The protection of sand dunes, cleaning up of the area and the removal of alien species were crucial in maintaining the island's diverse habitats and rich biodiversity.
One hopes that such momentum is maintained, and other sites in the Maltese Islands receive the same treatment and effort as Comino for present and future generations to enjoy. Nature Trust (Malta) also appeals to the public for help in keeping the Maltese countryside clean and free from alien species by not littering and not releasing unwanted pets or ornamental plants to the wild.