Nature Trust Malta - News
Mon, Sep 18, 2017
Nature Trust – FEE Malta commends the national clean up event organised by Let's Do it Malta and JCI on Saturday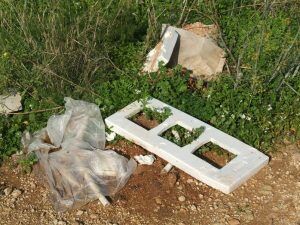 where tons of litter were collected from every corner around Malta. It was great to see citizens and foreigners all eager to clean up our island and countryside from what other very irresponsible people leave behind or dump irresponsibly.
NT-FEE Malta now hopes that the authorities will pull up their socks and make sure what was cleaned remains clean and that law enforcement is enforced. It is about time that the law backs such initiatives. The NGO stated that despite various clean ups it and other NGOs do, after just a few weeks most of the sites end up full of litter again.
Nature Trust said that in Pembroke alone over 750kgs of waste were collected by some 160 volunteers including the AFM, Leave Pembroke Alone, Nature Trust volunteers and many foreigners.
A lot more remains in an area where alien acacia trees grow and are becoming a common hideaway from litter tippers when they drive into the area with their vehicles and dump all they have. NT-FEE Malta has been working with the Environment Resource Authority, MTA and the Local council to have these trees removed and replaced with local flora for some time now, especially since acacia not only cause harm to the garigue habitat at Pembroke but are now hiding illegal activities.
NT-FEE Malta stresses that it is about time green rangers are deployed in Natura 2000 sites to ensure that people do not litter again and heavy fines should be imposed to law breakers. The authorities should wake up and support the public and not expect the public to clean time and time again litter that will accumulate in such sites within a few days. Law abiding citizens are not there to support law breakers who do not have the decency to get rid of their litter the legal way and then wait for others to do it for them while the authorities just watch.
Sat, Sep 9, 2017
NTM is concerned on how the major political Parties are putting  aside the Environment and our natural heritage
Nature Trust Malta notes that both prospective PN contestant leaders have met Construction lobbyists, yet none of the 2 contenders had offered till now to meet environmental groups whose main  strategy is the common good for all citizens even those yet to come to be able to enjoy our natural and cultural heritage . On a tiny overdeveloped polluted Island with most decisions taken in favour of construction  – it is a shame that the ugly reality is being sidelined – that of continuous environmental degradation leading to poorer quality of life.
NTM feels that now both the two major political parties simply do not have the Environment and natural heritage on their agenda but only look at the economy and forgetting the other two pillars of Sustainable Development – Social and Environment
Wed, Sep 6, 2017
On Tuesday 5th September Nature Trust Malta released 3 hedgehogs in the presence of Minister Herrera and some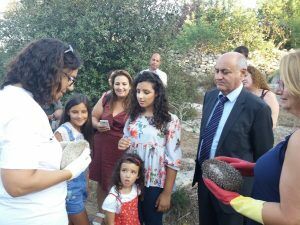 members of the Nature Trust Wildlife Rescue volunteers together with the family of Christina Magrin – winner of the Junior Eurovision Contest 2016.
Two of the hedgehogs were born in rehab from a mother hedgehog who was on rehab after she was found by Christina and her sister Karla Magrin . They called Nature Trust Rescue and it was discovered that the hedgehog was in fact blind from one eye. Under vet's orders the hedgehog could not be returned to the wild due to her permanent disability. A few weeks later while recovering and in rehab – it gave birth to two hoglets. These hoglets were kept with their mum who nurtured them until they were independent . The hoglets were trained to eat natural food such as snails and insects. At 24 weeks they were deemed old enough to be released in the wild. Another adult hedgehog which was rescued with a minor injury the week before and which had recovered after medication, also joined the release. All 3 hedgehogs were released in the Wied Ghollieqa nature reserve .
Minster Hererra congratulated Nature Trust – FEE Malta on this laudable initiative. He added that it was indispensable for the future of our beautiful country to preserve at all costs our local fauna
Nature Trust – FEE Malta reminded that the Algerian Hedgehog which is native to the Maltese islands is a protected species and therefore it is illegal to keep as a pet . During the present year already various hedgehogs have been rescued by the Wildlife Volunteers and assisted by the Voluntary Vets with the NGO. NT-FEE Malta appealed to the public not to remove hedgehogs unless injured as hedgehogs seen could be mothers out hunting during the night to feed their young
Sun, Sep 3, 2017
Nature Trust – FEE Malta applauds the efforts done by the Church in Malta to increase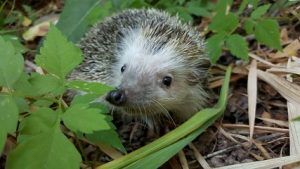 awareness about the importance of the protection of trees and the need to revamp current legislation to protect those trees which have no protection status. The idea of incorporating trees into the aesthetics of the landscape and their consequential protection is to be
commended and legislated. This comes at a time when the Church is joining all the Christians around the world to celebrate the Season of Creation (1st September to 4th October).
NT-FEE Malta is noting that the ongoing onslaught on trees along roads is short​-sighted and short​-term​, as widening a road section would still lead to bottlenecks elsewhere. Improved
public transport and better incentives for students​, frequent commuters and cycl​ists is the way forward. Where trees have to be removed adequate compensation must be sought in the form of ​the ​​planting of ​new indigenous trees​, if possible within the same locality. To this end​,​ NT-FEE Malta asks whether long term plans exist to ensure that an adequate supply of local indigenous stock exists. Importing indigenous trees would lead to genetic pollution of
the local stock and the high risk of pest infestations from imports as happened in the past, despite the protective measures in place.
On this occasion of Interfaith Celebration of Creation, NT-FEE Malta would like to see the authorities concerned show a committed and wider appreciation and protection of local biodiversity. In particular, it urges the Environment and Resources Authority to take into account protected fauna when issuing the development permit conditions for applications on abandoned fields​, especially those found within scheme. Most often such areas are the
last enclave for protected species such as hedgehogs, shrews, snakes, chameleons and bats.
ERA must ensure that such species be safeguarded through a well-planned relocation exercise which must be borne by the developer of the ​site. On many occasions​, Nature Trust ​has been ​receiving calls ​reporting animals fleeing or being killed during excavation works. It is useless ​to ​have laws protecting local biodiversity ​when these ​are being
flagrantly ignored by the authorities.