Nature Trust Malta - News
Wed, Mar 4, 2015
SHout tixtieq tistiednek biex tingħaqad magħna għal nofs ta' nhar ta' divertiment għall-familja il-Ħadd 8 ta' Marzu.
Il-preżentaturi Moira Delia u Frank Zammit ser jintroduċu sensiela ta' bands fosthom No snow no alps, The Creepers, Forty Days of Rain u Massacre House Party, kif ukoll kummiedji mill-grupp ta' Jo Caruana u Malcolm Galea.
L-attivita' ser tkun għall-familja kollha b'diversi stends ta' għaqdiet lokali fosthom Sharklab, MOAM u l-SPCA, kif ukoll diversi gabbani ta' ikel u xorb tul il-ġurnata:
– KuYa & co. food truck
– Zemo's Grill
– Bavarian Sausages
– Waffle Brothers
– Ellen's sweets
– Manna vegan sweets
– Popcorn & Candy Floss
Ħa jkun hemm anke divertiment għal tfal żgħar, inkluż bouncy castles, sumo suits, face painting u arja għall-crafts!
Tista' tkun ukoll fiċ-ċans li tirbaħ diversi premji li ħa ntellgħu f'lotterija, inkluż biljetti għall-vjaġġi bl-ajru u bil-baħar!
Ejja qatta' magħna ġurnata ta' kummiedja, mużika, u għarfien dwar ix-xogħol ta' għaqdiet lokali sabiex flimkien nuru l-appoġġ tagħna għall-kampanja SHout. #IvvotaLE

Thu, Feb 12, 2015
Nature Trust (Malta) is very concerned on the news reported in one of the local papers that MEPA is proposing to the national authorities to sanction most of the illegalities that have happened in planning over the last years.
The environmental NGO considers this move as a sort of defeatist approach by Mepa who is in the end admitting that it simply is unable to enforce any planning regulations in the Maltese Islands when it was set up to do just this apart from making policies etc.
Nature Trust (Malta) feels that such proposals simply are an insult to all law abiding citizens and is only portraying the message that everyone should break the law as after ten yeas the government of the time or any national authority will issue a pardon or sanction to all those that simply decided to ignore the country legislations and proceeded illegally
Government after Government Malta has been witnessing such pardons on a regular basis be it VAT, Electricity abuse, illegal buildings and activities etc.  These regular pardons are simply defeating the scope and only encouraging abuse.
The NGO demands that authorities stand up for what they have been set up to do and enforce.  If they are unable to do this then they should look into why they are failing and solve their problem rather than allow illegalities to become legal Malta is a developed country and as such one hopes they behave as such.  It is for this reason that NTM appeals to government not to accept this proposal but rather seek why MEPA is failing the Country
Tue, Dec 23, 2014
Nature Trust (Malta) has launched the Adopt a hedgehog Campaign in order to raise awareness on this animal which often ends up squashed on our roads as a victim of traffic and car drivers.
This year alone NTM Wildlife Rescue Volunteers saved 91 hedgehogs from our roads.
The campaign will see the installation of road signs in many streets in Malta and Gozo together with an Adoption Kit which will help NTM rehab team to cover for the medical costs of injured hedgehogs together with help the NGO raise part of the funds for the Wildlife Rehab centre project
The NGO is aiming at collecting Eur 200,000 as its part for the 1.6 million eiro project to set up the first wildlife rehab centre in Malta
This campaign was made possible with the full support of HSBC Foundation.  Just like Air Malta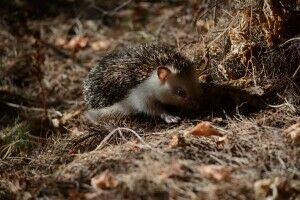 who is supporting the turtle campaign, HSBC Foundation is also helping the NGO with staff volunteers.
People who wish to adopt a hedgehog can either write to info@naturetrustmalta.org or Adoptahedgehogmalta@gmail.com.
NTM reminds the public that its Wildlife Rescue Emergency number is 99999505
Thu, Aug 7, 2014
Press Release – Eight Environment NGOs condemn the way illegalities are ignored by the authorities
The Environment NGOs – Birdlife Malta, Flimkien għal Ambjent Aħjar, Friends of the Earth Malta, Gaia Foundation, Malta Organic Agriculture Movement, Moviment Graffiti, Nature Trust (Malta) and Ramblers Association urgently call upon the Malta Environment and Planning Authority and the Animal Welfare Department to take immediate action on the Montekristo Estate and address without further delay all illegalities and most urgent of all, the animal welfare issue
The ENGOs feel that in the case of animal welfare, this issue cannot wait any further since live animals are suffering while the authorities are dragging their feet. The more action is delayed, the more these animals are being affected and exposed to unnecessary and inhumane suffering.
The environment organisations feel that it makes no sense government to profess zero tolerance on illegalities and pass harsher laws for offenders to animal abuse when in the end the same authorities fail miserably to take action and fail to demonstrate the zero tolerance promised.
The Montekristo cases of illegalities have been ongoing for far too long and the NGOs feel that despite electoral manifesto commitments and promises by the relevant authorities to act, nothing tangible is being done while one government after another allows such illegalities to continue and increase.
Polidano group are already well known for their questionable ways on achieving their aims by bullying tactics. The NGOs question how 20 wild animals made it to Malta considering that they are internationally protected species whose trade is banned. A thorough investigation on how these animals were smuggled into Malta should be held before any permit process is started.
It ludicrous and rather rich that Polidano is blaming MEPA for the animals' inadequate cages. With 55 enforcement notices (2013 figures), it is obvious that this company feels that it is above the law.
The Animal Rights Parliamentary Secretariat has in the past done a sterling job with regards to the eventual banning of animal circuses in Malta. It is high time that the Secretariat also realises that the reasoning behind the same arguments that apply to circuses also apply to the confinement of animals in so called "zoos". Regardless of the number of generations that wild animals have been in captivity, captive-born wild animals do not lose the instincts and needs of wild animals. They retain their natural instincts to socialise and to roam freely. Zoos deny captive-born wild animals of their need to exhibit their natural behaviours. No matter how much they are taken care of, the fact remains that they would be in a similar situation as "a bird in a gilded cage".
The NGOs maintain that just like circuses, zoos should be banned from Malta as we do not have the land space, and in some cases the climate, that such wildlife require. The ENGOs strongly feel that it makes no sense to delay action further and abandon the animals in this so-called zoo to suffer.
To add insult to injury the Montekristo Estate was recently allowed to hold a trade fair, despite all illegalities on its site. It is deplorable that companies and authorities that claim green credentials supported this activity.
The eight ENGOs call on the authorities to demonstrate their commitment and resolve and act so Maltese citizens can again gain their trust in the authorities concerned.
7 August 2014
END