Nature Trust Malta - News
Sat, Mar 21, 2015
NTM actively promoting sustainable water practices.
Living on a water scarce country is no simple feat for Malta.  For a more sustainable freshwater supply availability collective action from all inhabitants is necessary.  On the occasion of the World Water Day on 22nd March Nature Trust Malta unites with other entities and organisations to highlight the importance of responsible use of water and promotes rain water harvesting as examples of good practices.  Nature Trust Malta has for the past three years been active in this regards through the Alter Aqua project where EkoSkola teachers in collaboration with the Mediterranean Information Office for Environment, Culture and Sustainable Development (MIO-ECSDE), and Global Water Partnership – Mediterranean developed an educational resource pack aimed at introducing water sustainability through various subjects across the curriculum adapted for different age groups.   These educational resource packs are given for free to all educators interested in receiving training in this regards. Hands on sessions on water management using especially made resources, tailor-made for the local situation, based on research and historic data have been and are still provided to all schools in Gozo through school visits, whilst in Malta these are available at Xrobb l-Għaġin Nature Park and Sustainable Development Centre on request.  Through these hands on which can be adapted to learners from 3 years upwards with no age limit, learners have the opporutnity to learn more about rainwater harvesting systems, greywater systems, wastewater treatment plants, reverse osmosis plants, water reservoirs and the bell shaped well, permeability of materials and the water cycle.  Posters with further information are also given to all learners to promote further water saving techniques in their homes.
Alter Aqua started off in 2013 combining the resources of the Ministry for Gozo and the ecoGozo Project, the Global Water Partnership – Mediterranean (GWP-Med), The Coca-Cola Foundation, the General Soft Drinks Co. Ltd. The Coca-Cola Foundation with the Ministry of Gozo have provided grants to fund the project.  At present AlterAqua is also callobarating with the Ministry for Energy and Health.
Fri, Mar 20, 2015
PR for UN International Day of Forests
For centuries, trees have been treated as a resource and as a material commodity, so much so that they are often taken for granted.  Malta is believed to have had large areas of tree cover in the past but these times are now distant memories with many areas replaced by buildings, roads and other signs of an urbanizing country.
On the occasion of the International Day of Forests (21st March), Nature Trust (Malta) is strongly encouraging the government, organisations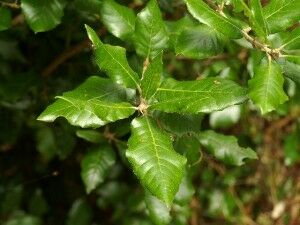 and other agencies to raise awareness about the local, indigenous species of trees that characterise the Maltese environment.  It is also urging the government to acquire a sense of pride in the biodiversity of its country by using local species in its landscaping projects and avoid the importation of foreign trees.  In this way, not only will expenses be reduced, but the local biodiversity will also be improved and the risk of importing pests due to foreign trees will also be eliminated.
Finally, Nature Trust (Malta) is appealing to the government to; stop removing trees for its projects, strongly consider the integration of existing trees in new projects and start focusing seriously on afforestation projects.  The organisation is querying the result of the afforestation report by the Ministry for Sustainable Development, Climate Change and Environment.  It was reported by various media outlets that the report was to be submitted by mid-October 2014 but five months later no updates have been made public.
NTM is very active through its LEAF (Learning about Forests) programme. LEAF is an international ESD (Education for Sustainable Development) programme that aims to sensitize learners about the key role forests play to sustain life on Earth. Forest teams in various schools are involved in projects to protect our native forests remnants and woodlands, raise awareness about the benefits of trees, urge people to make responsible choices to reduce the negative impacts on our world forests and plant more indigenous trees. So far there are 34 registered schools and 7 of them have been awarded with the international LEAF award.
Mon, Mar 16, 2015
F'konferenza stampa llum fil-Buskett kampanjaturi ta' Spring Hunting Out (SHout) semmew in-numru ta' reati mwettqa minn kaċċaturi għal ammont ta' snin, fuq għasafar u fuq persuni innoċenti li jkunu qegħdin fil-madwar.
Hemm storja twila ta' vjolenza kriminali kontra persuni innoċenti mwettqa minn xi kaċċaturi bil-Buskett bħala l-post ewlieni. L-iktar inċidenti riċenti kienu l-Ħadd, 21 ta' Settembru 2014 wara protesta vjolenti fil-Belt wara l-għeluq tal-istaġun tal-kaċċa mill-Prim Ministru. Numru kbir minnhom marru l-Buskett u attakkaw persuni li kienu qed jaraw l-għasafar deħlin għal mistrieħ. Kelliem tax-SHout Mark Sultana qal, "Tlettax-il persuna, inkluż tifel ta' seba' snin, kienu attakkati minn grupp ta' tletin kaċċatur irrabjat. Intefgħu ġebel, tkissret kamera u raġel anzjan spiċċa bix-xedaq miksur."
F'risposta għad-dimostrazzjoni, il-Federazzjoni tal-Kaċċaturi, l-FKNK irrispondiet għall-attakk billi qalet 'li [hi] tifhem il-frustrazzjoni tal-kaċċaturi li ma jitħallewx jipprattikaw il-passjoni tagħhom, il-kaċċa.' Mark Sultana qal, "Dan hu l-wiċċ vera tal-FKNK. Jaċċettaw il-vjolenza u huma bullies li użaw l-intimidazzjoni biex jaslu fejn iridu għal żmien twil. Ħadd m'għandu jemmen l-uċuħ u d-dehra tal-kampanja tal-IVA. Din hija biss maskla li l-komunità tal-kaċċaturi qed tipprova tistaħba warajha."
Il-Buskett kien il-post fejn tliet karozzi ta' birdwatchers sfaw maħruqa nhar il-Ħadd 17 ta' Frar 2008. Mark Sultana qal, "Dan inċident kbir ieħor f'serje ta' attakki fuq persuni innoċenti u l-propjetà tagħhom. Wieħed mill-persuni li kienu attakkati f'Settembru li għadda ftakar li fl-istess perjodu meta kien aggredit, kien attakkat ukoll mill-kaċċaturi, fl-istess post, nhar l-Indipendenza, għoxrin sena qabel."
Il-Buskett hu santwarju tal-għasafar fejn il-kaċċa hija projbita, imma dan il-fatt ma jwaqqafx il-kaċċaturi milli jisparaw fuq l-għasafar. Kull rebbiegħa u ħarifa, għasafar li jkunu għajjenin wara vjaġġ mill-Afrika għall-Ewropa, jieqfu jistrieħu fis-siġar tal-Buskett għal matul il-lejl u jispiċċaw vittmi tal-kaċċaturi. Il-Buskett kien ukoll il-post ta' massakru għal ajkli rari fl-2013. Mark Sultana qal, "Il-massakru fuq l-ajkli fl-2013 hu wieħed mill-ħafna inċidenti ta' qtil ta' għasafar illegali mwettqa minn kaċċaturi li jinħbew wara l-fatt li jkun hemm l-istaġun tal-kaċċa miftuħ. Jekk tivvota LE fir-referendum niżguraw li dan ma jistax iseħħ iktar fir-rebbiegħa."
Il-Buskett huwa l-post ukoll fejn l-Arċisqof Scicluna ngħaqad ma' birdwatchers nhar l-Erbgħa 24 ta' Settembru, ftit jiem wara l-attakk mill-kaċċaturi biex jara b'għajnejh il-faxxinu tal-għasafar li jpassu. Dak iż-żmien kien qal, "Inħeġġeġ lill-poplu japprezza n-natura bħala għotja minn Alla, jieħu ħsiebha u jgawdiha biex b'hekk dan il-wirt nibqgħu ngawduh 'il quddiem." Minn dakinhar hu wera biċ-ċar l-opinjoni tiegħu, li l-kaċċa m'għandhiex isseħħ matul ir-rebbiegħa, u b'hekk iħaddan il-proposta biex tiġi abolita l-kaċċa fir-rebbiegħa permezz ta' LE fir-referendum.
Wed, Mar 4, 2015
SHout tixtieq tistiednek biex tingħaqad magħna għal nofs ta' nhar ta' divertiment għall-familja il-Ħadd 8 ta' Marzu.
Il-preżentaturi Moira Delia u Frank Zammit ser jintroduċu sensiela ta' bands fosthom No snow no alps, The Creepers, Forty Days of Rain u Massacre House Party, kif ukoll kummiedji mill-grupp ta' Jo Caruana u Malcolm Galea.
L-attivita' ser tkun għall-familja kollha b'diversi stends ta' għaqdiet lokali fosthom Sharklab, MOAM u l-SPCA, kif ukoll diversi gabbani ta' ikel u xorb tul il-ġurnata:
– KuYa & co. food truck
– Zemo's Grill
– Bavarian Sausages
– Waffle Brothers
– Ellen's sweets
– Manna vegan sweets
– Popcorn & Candy Floss
Ħa jkun hemm anke divertiment għal tfal żgħar, inkluż bouncy castles, sumo suits, face painting u arja għall-crafts!
Tista' tkun ukoll fiċ-ċans li tirbaħ diversi premji li ħa ntellgħu f'lotterija, inkluż biljetti għall-vjaġġi bl-ajru u bil-baħar!
Ejja qatta' magħna ġurnata ta' kummiedja, mużika, u għarfien dwar ix-xogħol ta' għaqdiet lokali sabiex flimkien nuru l-appoġġ tagħna għall-kampanja SHout. #IvvotaLE