Nature Trust – FEE Malta is raising funds to meet the demand for more hedgehog caution road signs in our busy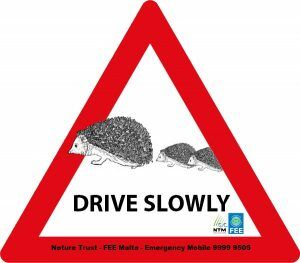 roads.
Our wildlife Rescue Unit rescues an average of 200 hedgehogs each year.  Some do not make it due to road kills and, we often find baby hedgehogs which require attention next to their dead mother on the tarmac.
We need to raise Eur 1500 by end April.  Help us raise these funds to install more caution signs.
Follow the link: http://www.zaar.com.mt/projects/hedgehogroadsigns/
Hedgehogs need your help urgently
Leave a Comment