Preventing further damage to our countryside
As part of its commitment to preserving the ecology of the Pembroke Natura 200 reserve Nature Trust took the first step when it joined forces with one of Malta's newest IT services companies, Tek Experts, in a conservation day which took place on the 31 October 2015.
The event, which was attended by 30 employees, aimed to help the sustainable development of the site while also making it an attractive area for eco-tourism and recreation. In just less than two hours, over 175kg of waste was collected from part of this ecological site. Most of the waste was related to picnics, BBQs and white goods. All waste collected was separated so this could be disposed the correct way.
Leo Brincat, the Minister for Sustainable Development, Environment and Climate Change and the Mayor for Pembroke Local Council were also in attendance and highlighted how important events such as this are to the development of the area as one of outstanding nature beauty and interest.
Nature Trust (Malta) Executive President Vincent Attard commented: "The help we see through such events contributes a great deal to the conservation of sites like this. Over the last few years over 5000 kilos of waste have been removed from the Pembroke site alone. And that tells us that we are doing some great work. But it also tells us that litter and dumping are a major issue for areas like Pembroke. They not only damage the environment but have a negative economic impact on tourism."
He went on to say, "At Nature Trust (Malta) we are working with the authorities to come up with long term solutions to the problem of countryside damage, including proposing introducing rangers who can help prevent problems such as this. It's work in progress, but one we are committed to. In the meantime, companies like Tek Experts are going a long way to helping us bring back our beautiful landscapes."
Reuben Muscat, General Manager of Tek Experts in Malta said: "We have embarked on this corporate social responsibility program not just as a feel-good afterthought but as a measure of our overall value and energy as a Company. I personally believe that our local and international employees are fully engaged in this agenda due to the inspiration and deeper involvement that they feel with the Company and its strategic goals. Today's conscious employees demand more than energy-efficient lighting at the office and recycling bins – they demand corporate social responsibility programs that provide them with multiple and diverse opportunities to become personally engaged in making a difference that has a direct effect on the community that they live in. We are proud to be part of this event and will continue with our commitment to helping our community in any way that we can."
Tek Experts is a global IT company operating from five sites around the world, including Malta. The company has a young and energetic workforce that provides services to client companies to manage their business operations by delivering unrivalled levels of business and IT support. In this way the client companies can focus on their core objectives, expand their service offering and exceed their customer expectations. The services are designed with their customers in mind and include software support, application development, training and education, sales support, customer care, hardware support and software solutions.
Tek Experts operates across borders, different languages and time zones, providing expertise, networks and flexibility to be able to support their clients from any international location in the world and establish new operations, hubs and teams at breakneck speed.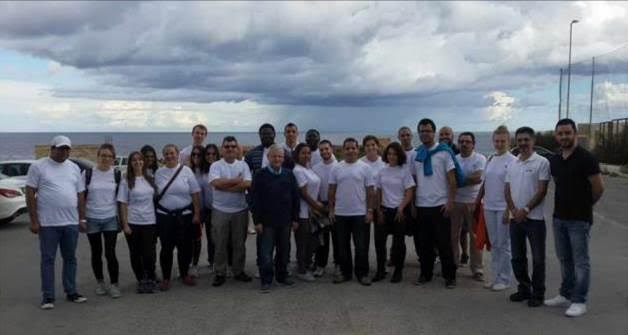 Leave a Comment